Yacht marina, marina ("marina", from the Latin marinus "sea") is a specially equipped parking lot for yachts, boats and other small boats, where crews are provided with various services.
As a rule, marinas are settled in regions where yachting tourism is developed.
In addition to the berth, the marina can provide various services: service (shower, toilet), slipways, lifts, repair shops, refueling of the yacht with fuel, water, electricity connection, Internet access. The marina can accommodate shops and restaurants.
Rent a yacht in the US – it's an excellent opportunity to enjoy the wide water spaces.
The main US territory extends from the Atlantic Ocean in the east to the Pacific Ocean in the west. The northernmost state of the country – Alaska is washed by the waters of the Arctic Ocean. There are not many countries on our planet that can boast of belonging to three oceans.
The USA has a rather favorable climate, picturesque coast, a lot of ports, comfortable harbors and bays, which has to do yachting. For example, on most of the Pacific coast west of Los Angeles stretches the world's largest man-made harbor – Marina del Rey. From the side of the rented yacht you will have a beautiful panoramic view of the entire western coast: Santa Monica, Malibu, Santa Barbara and other cities.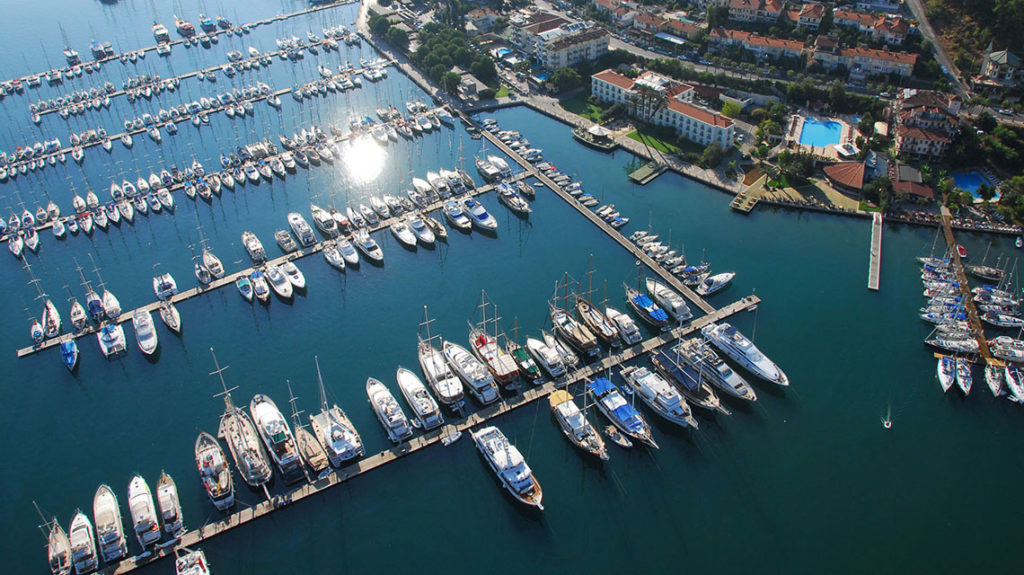 In the US, there are many professional and amateur sailing regattas. The most famous of them are:
The AMERICA'S CUP is held every three years, the next cup will be held in June 2017 in Bermuda. The America Cup is the oldest and one of the most prestigious yacht racing of our time. The Cup of America is played out since 1851.
VOLVO OCEAN RACE – is held every three years
The nearest regatta will start in autumn 2017 in Alicante, Spain. Volvo Oean Race – round-the-world team extreme sailing race held since 1973 and is considered one of the most difficult in the world. The duration of the race is about 9 months. Yachtsmen must overcome about 37 thousand nautical miles in the most difficult and most dangerous water areas of the world's oceans: from calm in the tropics to "roaring forty" off the coast of the Antarctic.